70 years ago, my father Faustino Prieto started producing in a traditional way Iberian hams and Spanish sausages.
I his son Faustino Prieto, I have kept this tradition until now. I kept the company in the same location, where the best conditions are found to create the right taste. This location is key to create the right product where it is required low temperatures in winter and a warm weather in summer, in order to the product "sude" (sweating) or as we call it "sangre" (bleeding).
All our products we elaborate are cured in natural dryers, which windows are opened to the Sierra de Béjar cold air, that makes its maturing slow and with excellent results.
All the family members take part in the production chain to give a special touch maintains the characteristics of each product with its traditional flavor.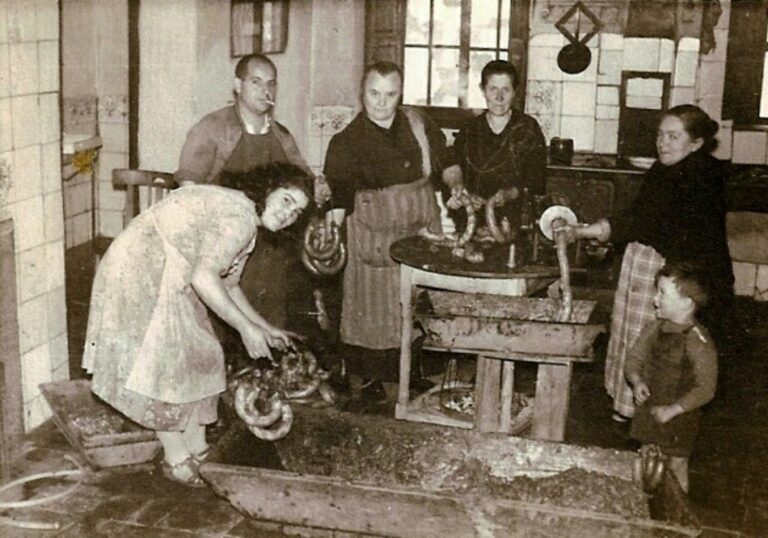 We have our own livestock which is kept at Pico Mambrú Sociedad Cooperativa. We carefully select all the food which contains the best acorn and cereals to feed our pigs to obtain the best flavours.
Today , the products elaborated are labeled as JAMONES Y EMBUTIDOS FAUSTINO PRIETO, 90% are home delivered, the rest are sold to delicatessen stores and the best restaurants.