The whole region of Guijuelo has special conditions that make it the most suitable settlement in the world for the ham industry. Its location, height, winds and climate boost the raising of the pig and the curing of the sausages.
All our fields, meadows and farm are located between Cespedosa del Tormes and Guijuelo. We have had the good fortune of being able to live in the town we were born and because of this we are so united, but also, we have been lucky that our children do so as well and earn their living with a means of which they feel proud, that they live and fee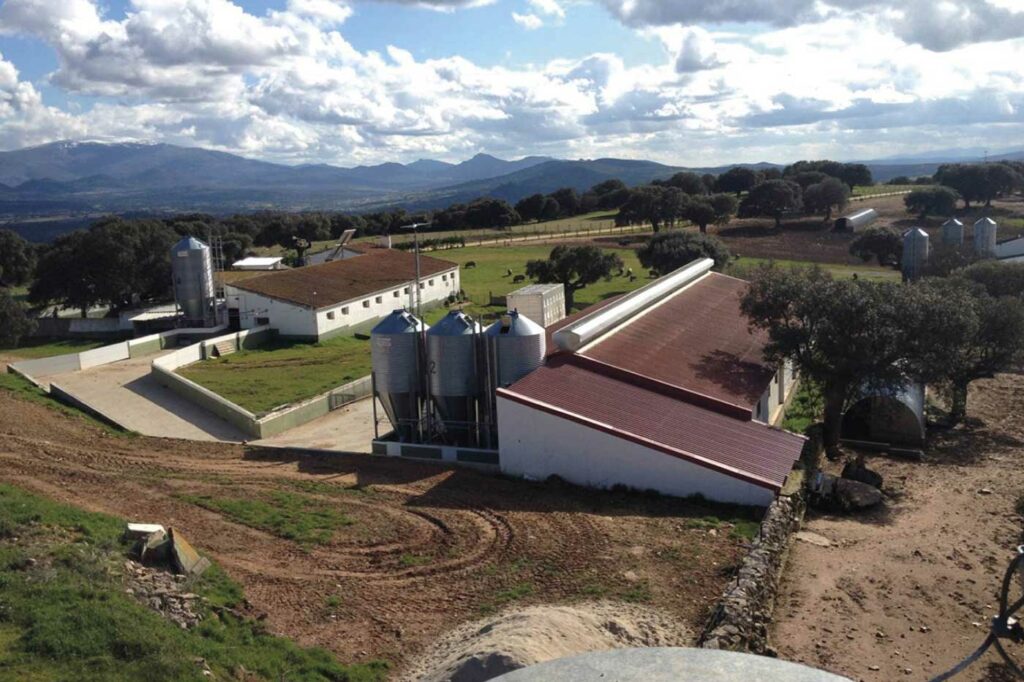 Our breeding and feeding farms of Iberian pigs are located in Cespedosa del Tormes. We currently have two farms and one under construction. In them we keep warm and healthy mothers during the 111 days of the gestation period and the young for four months before finally installing them in the field to be raised naturally.
One of the key factors that distinguishes us is that we ensure that the taste of hams, shoulders, cured sausages, morcones, etc., is always the same. For us, it is fundamental to maintain an adequate and equal diet from the process of gestation of the pigs, that is why we built our own mill to make our own 100% natural feed.
After 4 months, the pigs go to the different farms where they are fed freely. From April to October they feed on grass, roots and our natural feed and from October to March, during the montanera, they do it mostly of acorns on our farms as well as on specific acorn-fed ones.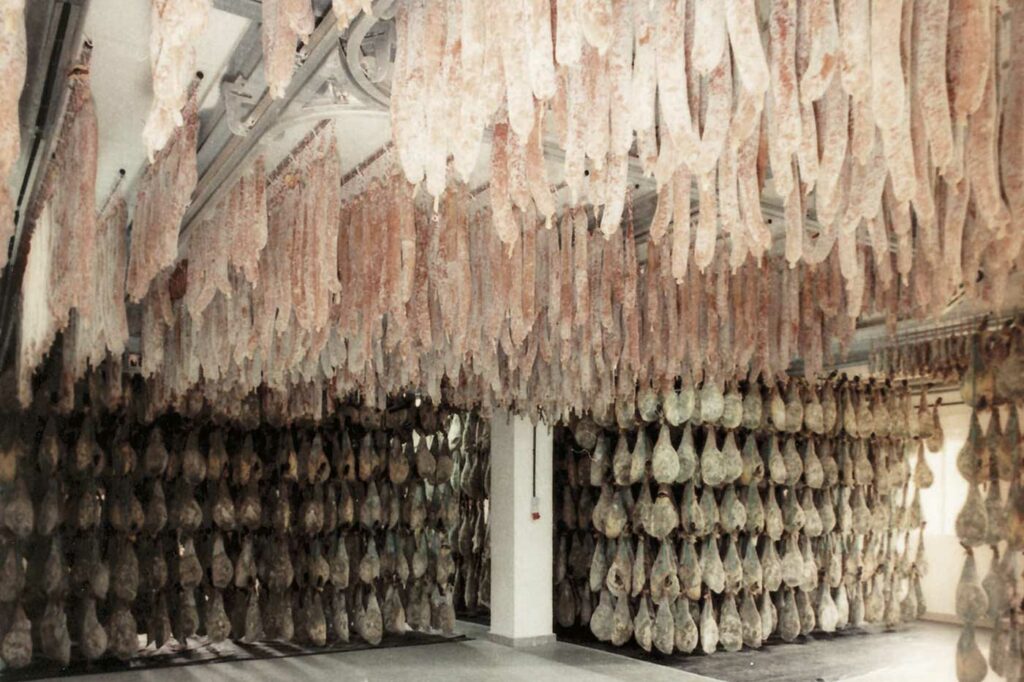 All our cured sausages, hams and shoulders are cured in natural dryers with the exception of hams that spend 3 or 4 months in artificial drying. The hams go through a very delicate stage of their curing after salting and they need very constant humidity and temperature conditions so that the quality of the final product is perfect All our natural cured sausages and hams dryers have the optimal conditions of orientation, ventilation and light so that the process ends up turning our product into the highest quality on the market.
The cellars are like sancta sanctorum of our company. Most of our hams and shoulders spend years and develop their identity in them. They need a very special temperature and humidity that we scrupulously control to get the best out of each piece.